Notebooks for your needs (6×9 in)
Note: Most notebooks available with different page options: wide ruled, college ruled, and dot grid.
Always Be Yourself Unless you can be a Unicorn
While it's true, one should always strive to be oneself, sometimes the opportunity comes along to be a unicorn. And who can pass that up? Read More
Wide ruled 120 p
College ruled 120 p
Dot Grid (1/4 in grid) 120 p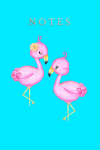 Flamingo Notes: Wide Ruled notebook (Tropics)
These two charming flamingos (and added flock on the back) are anxiously awaiting your notes, lists, plans, and dreams. Read More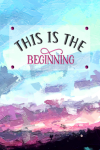 This is the Beginning: College Rule Lined Notebook (Sunset Series)
This is it! The first day of the rest of your life. You've drawn a line in the sand and stepped over it into your Here and Now and Beyond.
What you need is a new notebook that says it all on the cover so you can say it all inside. Read More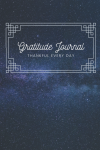 Gratitude Journal: Thankful Every Day (wide lines)
We all have those days where we've given everything, and it seems no one appreciates our hard work or our sacrifices. On those days, it's hard to believe we have anything left to give. Those are the days we need to pour out one more thing: thanks. Read More